On Tuesday June 2, 2009 at approximately 6:00 PM, the Morristown Fire & Rescue Company was dispatched to an MVA on State Highway 37 near the Golf Course, in between Morristown and Ogdensburg. Upon arrival, it was determined that two vehciles traveling in oppisite directions had collided almost head on trapping both victims in their vehicles. And that both victims would have to be extricated with the "Jaws of Life". The Morristown Fire Department received Mutual Aid from Ogdensburg Rescue and the Brier Hill Fire Department. Also on scene was the St. Lawrence County Sheriff's Department, New York State Police and the New York State DOT.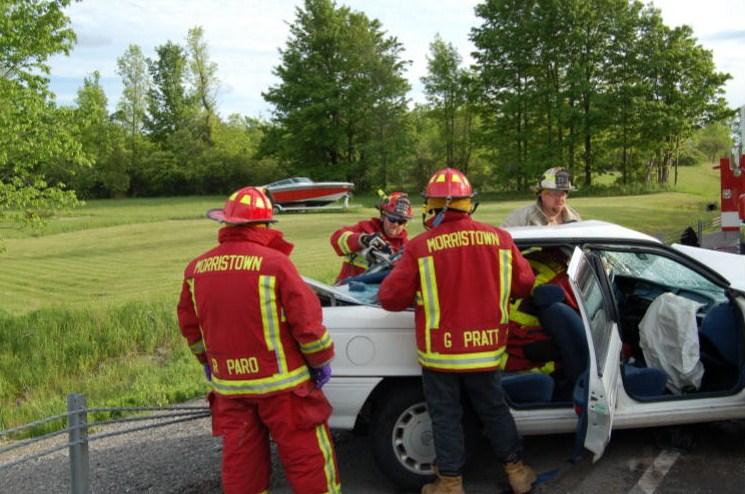 Morristown Fire Fighter P. Barse making the cut in the "C" Post.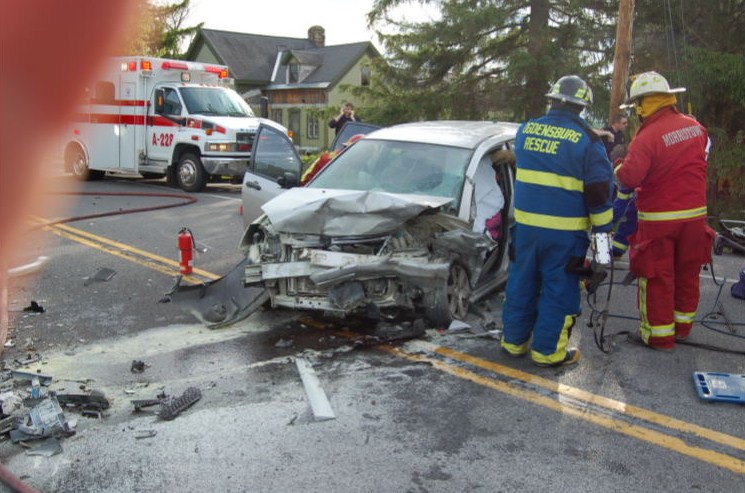 Morristown & Ogdensburg preparing to extricate victim.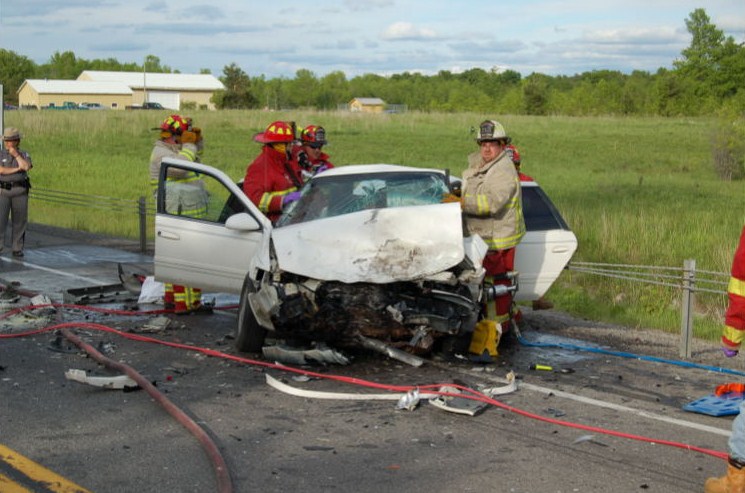 Morristown Fire Fighters preparing to remove the roof.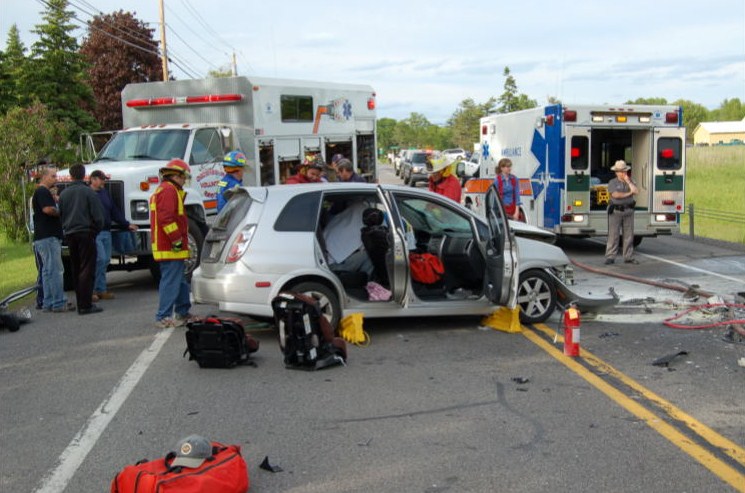 Medics working inside and outside of vehicle.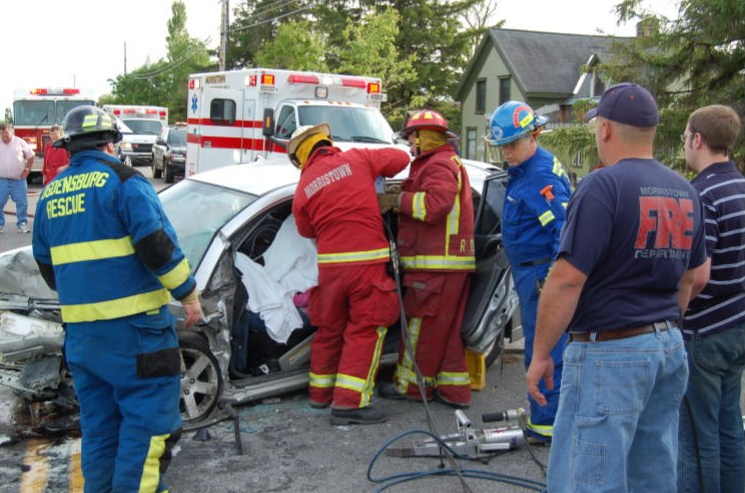 Morristown Fire and Ogdensburg Rescue Extricating 2nd Victim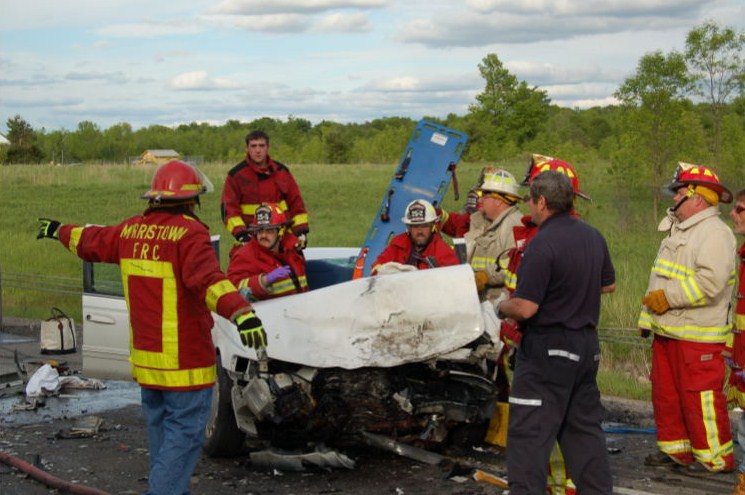 Morristown Fire Fighters preparing to remove the victim.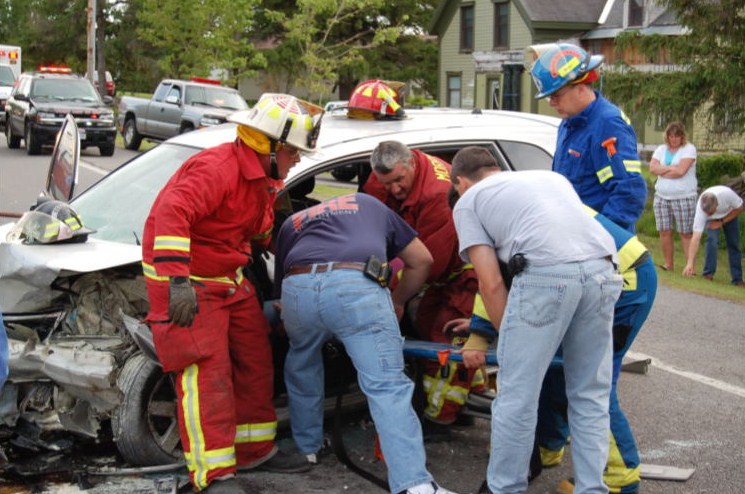 Morristown Fire & Ogdensburg Rescue removing 2nd victim.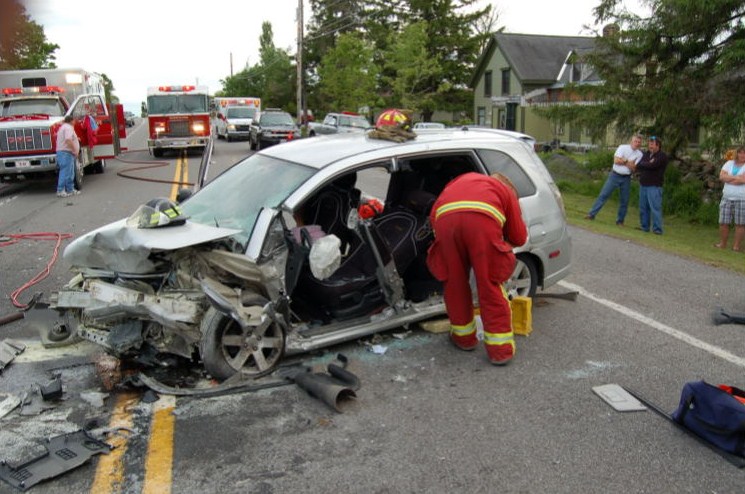 Morristown 2nd Asst. Chief, Dean Hoffman, inspecting the vehicle afterwards.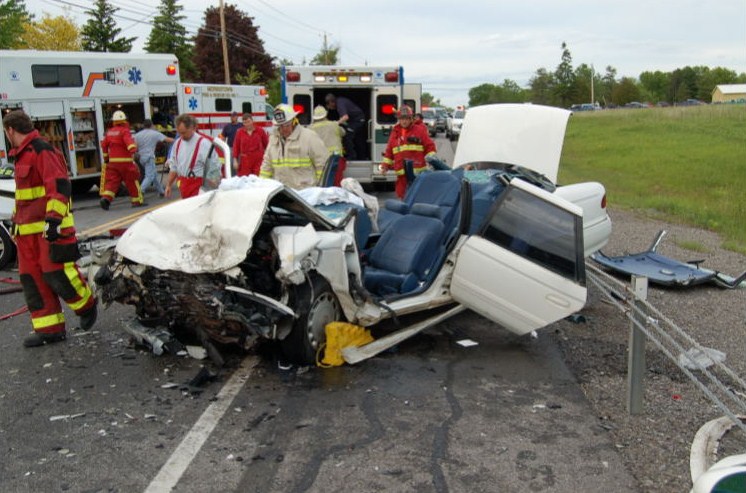 Whats left of the White Mercury.
Morristown Rescue 41 (R-41) & Engine 33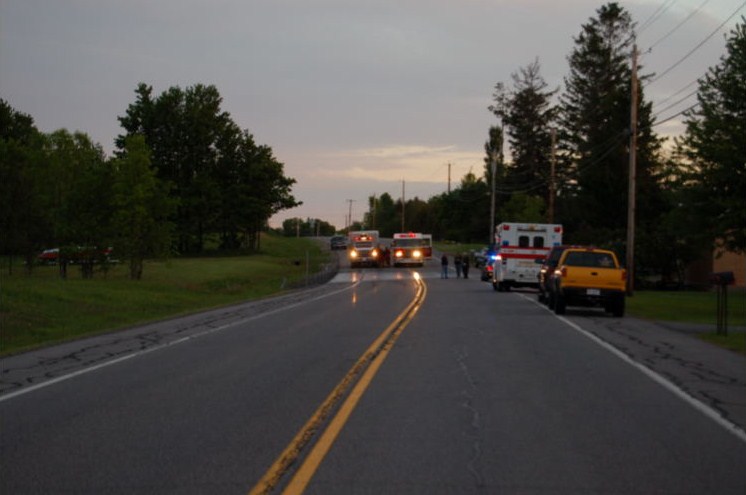 The look after cleaning the road of thousands of pieces of debris from the two vehicles.